Termék leírása
HERA W10
A HERA W10 – a HERA platform első modellje – segít abban, hogy az intuitív megjelenítés, pontos analitikai jellemzők és azonnali működés révén több betekintést nyerjen a diagnózisba. Elkötelezettségünk a szülészeti és nőgyógyászati alkalmazásoknál a nők élethosszig tartó egészségügyi ellátásának támogatása, szorgalmasan törekedve az ultrahangos diagnózis új lehetőségeire.
Kiemelkedő tulajdonságok
A Crystal Architecture™ által támogatott kiváló képalkotási technológia
Az ergodinamika csökkenti a kényelmetlenséget
Speciális funkciók
Klinikai képek
Crystal Architecture™ (Kristály architektúra)
A Crystal Architecture™ az S-Vue Transducer™-eken alapuló CrystalBeam™ és CrystalLive™ architektúrákat egyesíti a kristálytiszta kép biztosítása érdekében.
CrystalBeam™ egy új jelformáló technológia, amely jó minőségű képfelbontás és a képek fokozottabb egységességének biztosítására szolgál
CrystalLive™ a Samsung  korszerű 2D, 3D és Color jelfeldolgozó ultrahangos képalkotó motorja a kiemelkedő képteljesítmény és a komplex esetek hatékony munkafolyamatának biztosítása érdekében
GPU memória* – a 3-szor gyorsabb képrekonstruáláshoz
Feldolgozási teljesítmény* – 11-szer kiválóbb minőségű képekhez
Adatátviteli sebesség* -10-szer gyorsabb képfrissítési frekvenciához
CrystalBeam™ (Kristályjel)
Egy új jelformálás a mélyreható képalkotáshoz
A CrystalBeam™ technika véletlenszerű hullámforma kibocsátást, masszív párhuzamos jelformálást, szintetikus apertúrájú technológiát használ a gyorsabb képfrissítési sebesség és továbbfejlesztett kép egységesség elérésére.
* A Samsung WS80A típushoz képest
CrystalLive™ 2D
Kifinomult 2D képek a CrystalLive™ által
A CrystalLive™ segíti önt a kifinomult 2D képek sokkal magabiztosabb diagnosztizálásában. A 2D-s képek nagy előnyei közé tartozik a képeken keletkező árnyékok elnyomása, a halo műtermékek és a homályos terület csökkentése.
ShadowHDR™
A ShadowHDR™ szelektíven alkalmazza az ultrahang nagyfrekvenciás és alacsony frekvenciás jeleit a magzati koponya vagy gerinc okozta árnyékterületeket azonosítására, ahol a csillapítás bekövetkezik.
HQ-Vision™
A HQ-Vision™  világosabb képeket biztosít a tényleges látáshoz képest kissé elmosódott ultrahang képek jellemvonásainak enyhítésével.
ClearVision
A ClearVision a zajcsökkentő szűrő alkalmazásával világosabb szövethatárokat biztosít és éles 2D képeket generál. Csökkenti a halo-műtermékeket, amely a szövetkontúr fokozásakor jelentkezik, és eltávolítja a zajokat a szöveti határokon.
CrystalLive™ 3D
A 3D/4D teljesítmény reális leírása
A CrystalLive™ 3D/4D-ben a felhasználók számára élethűbb és nagy felbontású képeket biztosít. Felülmúlja a hagyományos 3D képalkotó technológiákat az apró részletek megjelenítésénél és a fényhatásoknál.
CrystalVue™
Magzati gerinc a CrystalVue™ technikával
A CrystalVue™ egy fejlett térfogat-képrekonstrukciós megjelenítési technológia, amely növeli mind a belső mind a külső struktúrák láthatóságát az intenzitás, a gradiens és a pozíció kombinálásával.
RealisticVue™
Magzati arc a RealisticVue™-val
A RealisticVue™ nagyfelbontású 3D-s anatómiát jelenít meg kivételes részletességgel és valósághű mélységérzékeléssel. A felhasználó által kiválasztható a megvilágítás iránya bonyolult árnyékokat hoz létre az anatómiai struktúrák jobb meghatározásához.
HDVI™2.0
Magzati gerinc 3D-ben
A HDVI™ egy térfogat-rekonstrukciós technológia, amely egy kötetmegjelenítő technológia, amely javítja az élek és a kis struktúrák megjelenítését a térfogat-adathalmazokban. A továbbfejlesztett marginális ábrázolás és képtelítettség megjeleníti a legapróbb részleteket is a magzat szögétől az árnyékig.
CrystalLive™ Color
Detailed Expression of Blood Flow Dynamics
Color performance of CrystalLive™ has been improved to clearly visualize the hemodynamics of the blood flow. Greater sensitivity resulting from new color signal processing allows for a more accurate detection of peripheral blood vessels, microcirculatory blood flows, and volumes of slow blood flows.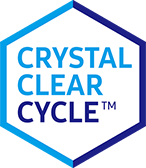 Crystal Clear Cycle™
Samsung's Commitment to Life-Long Healthcare for Women
Crystal Clear Cycle™, an integrated solution for women's health issues, represents Samsung's commitment to ensuring life-long healthcare for women. The Crystal Clear Cycle™ categorizes the most significant health events for women into six stages and provides effective diagnostic solutions at each stage.
BiometryAssist™
A semi-automatic technology for biometric measurement, BiometryAssist
™
, enables users to measure the growth of the fetus more quickly and with greater accuracy while maintaining exam consistency.
5D CNS+™
5D CNS+
™
 uses intelligent navigation to provide 6 measurements from 3 transverse views of the fetal brain to enhance measurement reproducibility and streamline workflow.
FreeForm™
Ergodynamics that Relieves Inoconveniencet
FreeForm™ refers to Samsung's new design theme. It was developed to provide a more comfortable diagnostic experience by reducing the need for movement from one spot to another. Our goal is to satisfy user's working environment by applying a mechanism to the control panel in its widemoving range, as well as by considering a user's arm reach. This enables it to offer a sufficient amount of space for the user's knee.
Delightful design wins an IDEA AWARD 2018

The system implements special design with ergonomic improvements for more moving range near the control panel, a thin lighting strip along the front of the system that brightens dark probe connector space, and provide an iconic look for a preeminent design.
Control Panel Moving Mechanism
An internal study showed that Samsung's Control Panel Moving Mechanism reduces shoulder stress by about a third compared to the previous model. It does this by providing users with more space near the control panel area, resulting in less repetitive strain from hours of scanning. Users can now pull the control panel and rotate its angle at the same time.
* Control panel usability study compared to the Samsung WS80A. Tested using same body postures.
Streamlined Workflow
Customizable for The Way You Work
We believe that a truly great system offers customer-centric working conditions. Users of the HERA W10 have the option of customizing its diagnostic settings based on personalized protocol. It results in a more streamlined examination process and faster workflows.
Fast boot up with MobileSleep
Booting-up from sleep mode saves about 63% of your time, when compared to normal boot-up. MobileSleep enters to the sleep mode quickly for easy maneuverability of the system.