Samsung HERA W9 csúcskategóriás készülék
Ismerje meg az új prémium teljesítményű nőgyógyászati ultrahangot, melyet arra terveztek, hogy a nők egészségügyi ellátásában emeljék a megbízhatóság és hatékonyság szintjét! Az új HERA W9 ultrahang rendszer a minőségi képalkotó technológiát egyesíti az ergonomikus dizájnnal és a fejlett munkafolyamattal. Az innovatív Crystal Architecture™ platformmal a középpontban a HERA W9 prémium kategóriás képfeldolgozó eljárásai révén valósághű, kivételesen pontos és nagyfelbontású képek készíthetők.
Crystal Architecture™ (Kristály architektúra)
A Crystal Architecture™ egy olyan képalkotó rendszer, amely a kristálytiszta kép érdekében kombinálja az S-Vue vizsgálófejen alapuló CrystalBeam és CrystalLive technológiákat.
A CrystalBeam egy olyan új ultrahangnyaláb formázó technológia, amely a kimagas-ló képfelbontást és a képek megnövelt uniformizáltságát teszi lehetővé.

A CrystalLive™ a Samsung korszerű képalkotó eszköze emeltszintű 2D képfeldolgo-zással, 3D rekonstrukcióval és Color jelfeldolgozással a kiemelkedő képminőség és komplex esetek hatékony munkafolyamatainak biztosítása érdekében.
Feldolgozási teljesítmény*
a kiváló minőségű képekhez
* A Samsung WS80A-val összevetésben
Egy új nyalábformázás a nagypontosságú képalkotás szolgálatában
A gyorsabb képfrissítés és a homogén képminőség elérése érdekében a CrystalBeam™ része az Arbitrary Waveform Transmission, a Massive Parallel Beamforming és a Synthetic Aperture technológia.
* A Samsung WS80A-val összevetésben
Precíz 2D képfeldolgozás a CrystalLive eljárásnak köszönhetően
A CrystalLive™ technológia fontos segítség az alapvető 2D képekkel felállított diagnózis megbízhatóságának növelésében.
A 2D képalkotás számára nyújtott előnyök a leárnyékolt területek, halo jellegű műtermékek és a csökkent információ tartalmú, elmosódott területek esetében jelentkeznek.
Hangárnyékos területek láthatóvá tétele
A ShadowHDR™ szelektíven alkalmazza az ultrahang alacsony ill. magas frekvenciáit, hogy az olyan leárnyékolt területeket, mint pl. a magzati koponya vagy gerinc környezete, értékelhetővé tegye.
Zajcsökkentő szűrő a 2D képminőség javításához
A ClearVision tisztább szövethatárokat és élesebb 2D képeket szolgáltat a zajcsökkentő szűrő használatán keresztül. Csökkenti az erőteljesebb szöveti kontúroknál fellépő halo műterméket és a szövethatároknál jelentkező zajt.
Az elmosódott területek tisztázása az értékelhetőbb kép érdekében
A HQ-Vision™ tisztább képeket nyújt azáltal, hogy a valós, aktuális ábrázoláshoz képest elmosódottabb felvételek minőségromlását csökkenti.
A 3D/4D kép valósághű megjelenítése
A CrystalLive 3D/4D módban nagyobb felbontású és valósághűbb képeket nyújt a felhasználó számára. Felülmúlja a hagyományos 3D képalkotási technológiákat mind az apró részletek, mind a megvilágítási effektusok vonatkozásában
Visualization of internal and external structures with volume rendering
CrystalVue™ is an advanced volume rendering technology that enhances visualization of both internal and external structures in a single rendered image using a combination of intensity, gradient and position.
Realistic expression of 3D anatomy
RealisticVue™ displays high resolution 3D anatomy with exceptional detail and realistic depth perception. User selectable light source direction creates intricately graduated shadows for better defined anatomical structures.
High Definition Volume Imaging
HDVI™ is a volume rendering technology that improves visualization of edges and small structures in volume data. Upgraded marginal expression and image saturation expresses the very details from angle to shadow of the fetus.
Detailed expression of blood flow dynamics
Color performance of CrystalLive™ has been improved to clearly visualize the hemodynamics of the blood flow.Greater sensitivity resulting from new color signal processing allows for a more accurate detection of peripheral blood vessels,microcirculatory blood flows, and volumes of slow blood flows.
Three dimensional-like visualization of blood flow
LumiFlow™ is a three-dimensional visualization of blood flow, which helps to understand the structure of blood flow and small vessels intuitively.
* Lumiflow™ feature will be available in certain countries within March 2019.
Visualization of slow flow microvascularized structures ¹
MV-Flow™ offers a novel alternative to power Doppler for visualizing slow flow of microvascularized structures. High frame rates and advanced filtering enable MV-Flow™ to provide a detailed view of blood flow in relation to surrounding tissue or pathology with enhanced spatial resolution.
Directional power Doppler to examine peripheral vessels
S-Flow™, a directional Power Doppler imaging technology, can help to detect even the peripheral blood vessels. It enables accurate diagnosis when blood flow examination is especially difficult.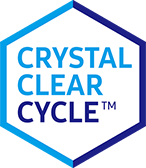 Enriched diagnostic system, excellence in utilization
Images created by the Crystal Architecture™ technologies enhance various diagnostic features of Samsung ultrasound. HERA W10's diverse technologies to examine the growth of fetus and women's health in detailed reports will help you build more confidence and enhance the workflow in your diagnosis.
Help identify uterine malformation
Uterine Contour automatically extracts the centerline and thickness of the curved endometrium and provides a coronal view in 3D, flattened by the centerline. In addition, uterine malformation classification are reported according to the
ESHRE/ESGE* or ASRM* guideline selection.